Fri, 01/25/2019
to
Mon, 03/25/2019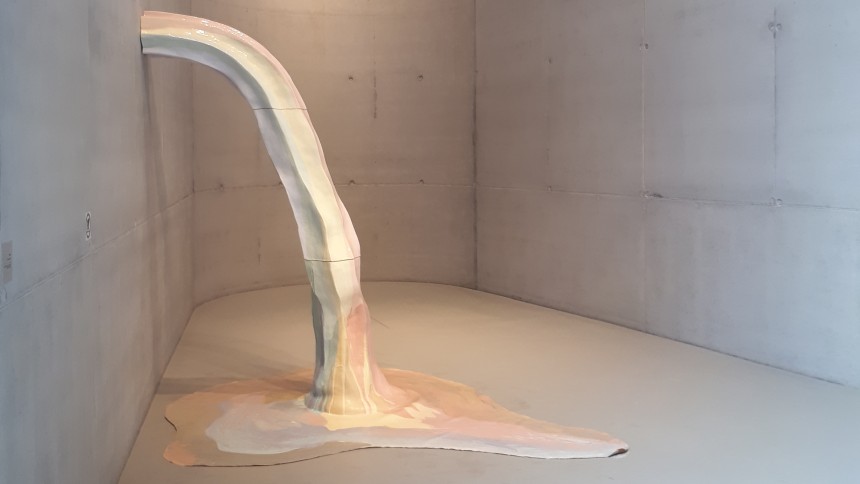 LA RONDE #4
Your contemporary art meeting
For the fourth consecutive year, La Ronde ("The Round"), a great contemporary art manifestation from the Normand territory, comes back. Just like in 2017 and 2018, based on a project call launched through France, the Metropolitan museums and their partners will exhibit the work of contemporary artists, renowned or emerging: sculpture, drawing, photography, installations, ceramic, performance… All forms of contemporary creation will be present and, during two months, the visitors will be able to discover, through different courses among the permanent collections, many exclusive artworks. This year, a new version of La Ronde's revue will cover, apart from the projects presented for this exhibition, the entire actuality linked to contemporary art in the museums.
CHARLOTTE COQUEN, The giant Tagadaaa... rainbow
Graduate from Rouen School of Art and from the European institute of Ceramic Art of Guebwiller, Charlotte Coquen lives and work in Rouen since 2015. After taking part in collective exhibitions in France (Biennale, Chateauroux ; 116, Montreuil; Non Lieu, Roubaix … ), Keramis – Center for Ceramic (Belgium) dedicated in 2018 her first solo-exhibition. Her protean approach, centred principally on sculpture and installation, grants a privileged place to ceramic.
The artist develops researches based on identity and different interrogations relative to the body, social links, hierarchy, filiation, mythologies, to history and its codes… She juggles gleefully with mediums and techniques in order to materialize her intentions and show sequences of tragi-comic lives.
The project "Tagadaaaa…" is composed of a first painting entitiled "Tagada#3", a giant glazed ceramic rainbow, welling out of a great coloured latex puddle. This project takes place in a recently renewed hall in the Ceramic museum of Rouen. This place nourishes the many paradoxes developed in this artwork. The hall reflects the social success of its occupant. It is a place devoted to the demonstration of prestige with the artwork usually strengthening the decorative scheme. With Tagada#3, the opposite happens: The hall is crowded with this impossible object telling us about happiness, as ephemeral as success.
In parallel, "Tagada#2" is installed in a dining room, on a prepared table among tableware from the historic collection. It raises questions on the link between beautiful objects and the desire to own.
Two room sets will also be exhibited inside the museum. "Chez Propsper Tagada" is made up of a set of engravings. This gives a representation of an imaginary space in which figure Prosper Tagada. The rainbow arises inside a space materialized by three lithographed lines. In parallel, out of the last production of the artist, fake ceramic neon: "Joyeux Bordel" ("Happy disorder), "D I E U S" ("G O D S"). They answer, sometimes discretely, to the ambience and to the patrimonies of the museum's room.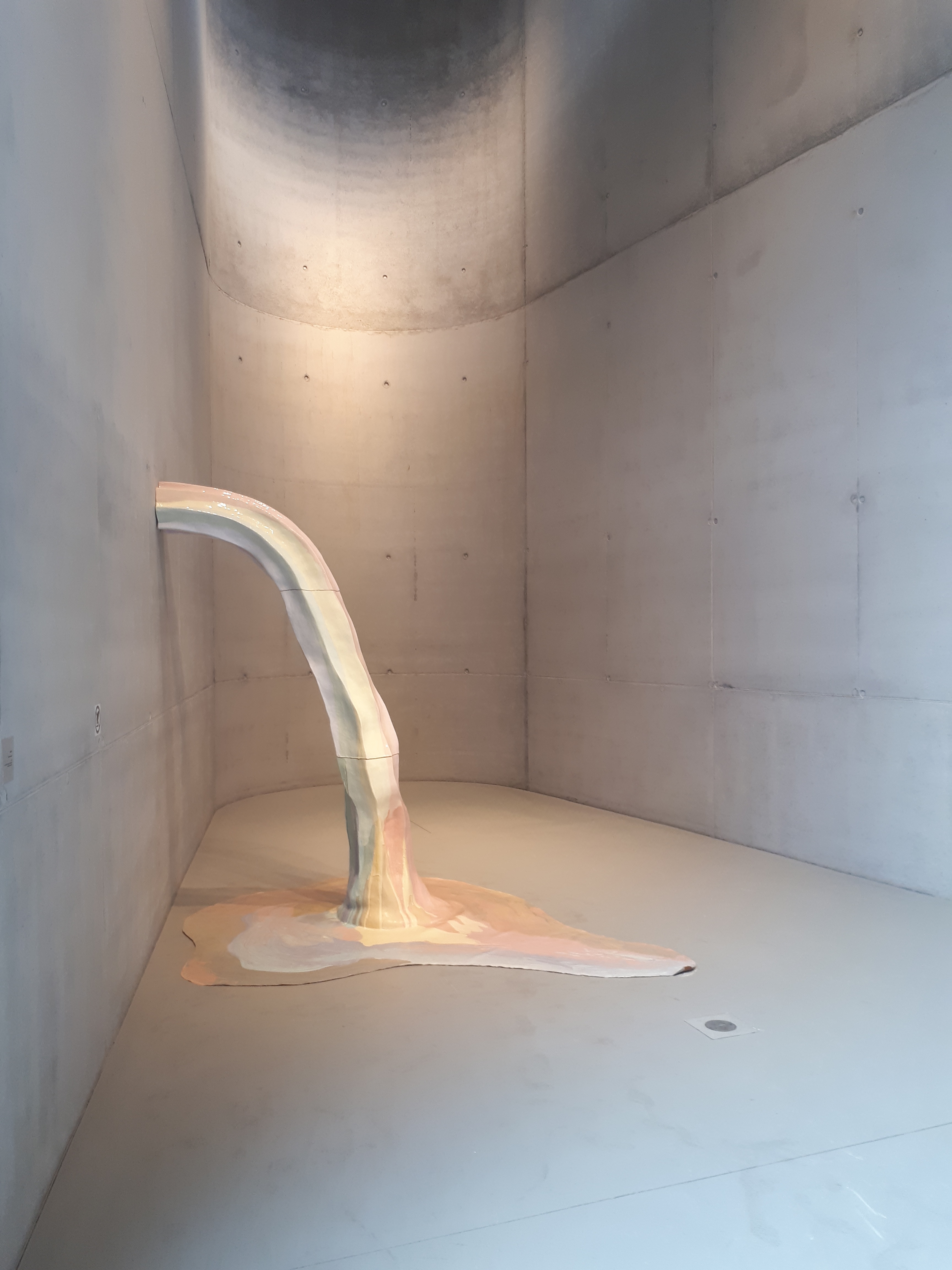 Charlotte Coquen, "Tagada #3" ; grès émaillé et latex teinté, 220xh220x170cm. 2018. Réalisé avec le soutien de Kéramis. Photo © Keramis
La Ronde is also:
At the Fine-Art Museum, the photographic series All Star by Valérie Belin and a set of sculpture by Rina Banerjee, in partnership with the Natalie Obadia Gallery Paris/Bruxelles ; Les nuages by Victor Cord'Homme, a project carried by La Maison des Arts of Grand Quevilly
At the Antiquity museum, an installation by Sophie Dubosc
At the Secq des Tournelles museum, La troisième calamité by Simon Boudvin, who gets inspiration from the graphic of Hanoi's wire racks, projects carried by the SHED
At the Natural History museum, Arnaud Caquelard's installation De mémoire, in the continent gallery
At the Fabrique des Savoirs : The photographic series of Stracci de Stefano
At the National museum of Education (exhibition centre), carte blanche to the youth illustrator Arnaud Nebbache
At the Hangar 107, the work of Tania Mouraud