Thu, 10/20/2016
to
Mon, 04/03/2017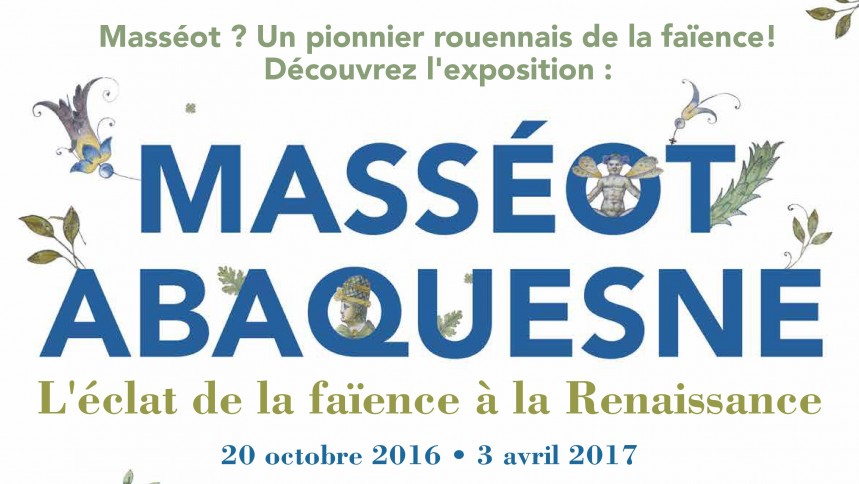 First retrospective !
The Réunion des Musées Métropolitains organizes, in partnership with the National Museum of the Renaissance-Château d'Ecouen, the first exhibition devoted to the first French renaissance ceramic worker : Masséot Abaquesne (1500-1564).
This beautiful retrospective completes the exhibition of Ecouen and presents an unprecedented ensemble, by the number and the quality, works of the faïencier.
About forty pots of apothecary and pavements among which the prestigious and monumental altar march of the Bâtie d'Urfé, preserved in the Louvre Museum, are presented. Exceptional objects of art, engravings, archives, objects from archaeological excavations as well as numerous exceptional loans from major national institutions (Cité de la Ceramique-musée de Sèvres, Musée du Louvre, National Museum of the Renaissance of Ecouen) are presented in this exhibition.
The visitor discovers step by step the universe of the faïencier who realized sumptuous pavements in Rouen for the greatest personages of the kingdom, close to the kings François Ier and Henry II.
Prices: Free admission to the permanent collections,
€ 4 flat rate admission for the temporary exhibition.
The museum is closed on Tuesdays and on 1 January, 1 May, 1 and 11 November, and 25 December.
Information : 02 76 30 39 18 / publics4@musees-rouen-normandie.fr